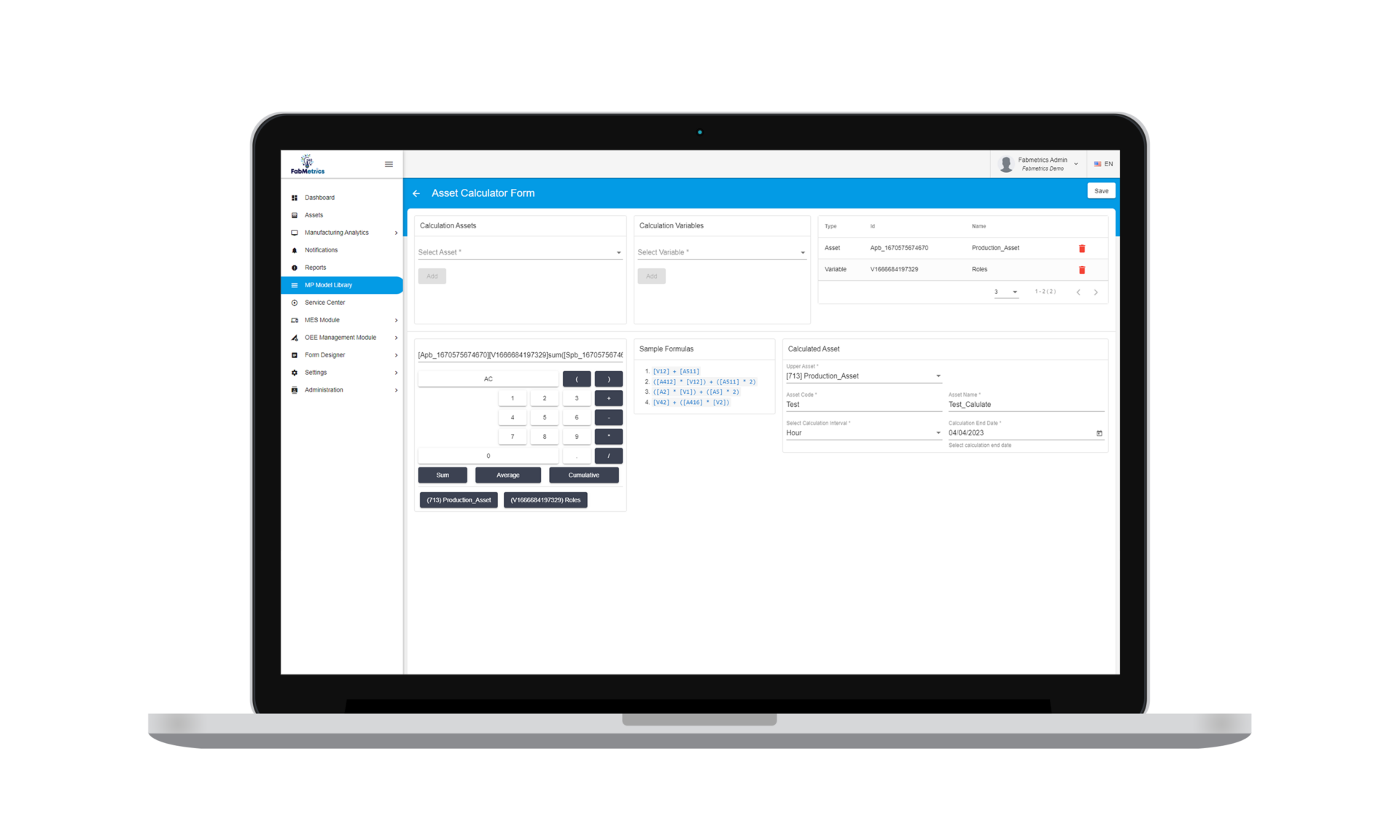 Looking for an innovative solution to transform large amounts of production data into valuable insights? FabMetrics AI is the only self-service AIoT solution that enables you to deploy your own AI models alongside our internal models, and attach them to flowing IoT data via our AI agents. This gives you the flexibility to fine-tune your AI models to the needs of your specific processes or equipment, and empowers you to optimize your production processes and gain greater value from your data.
We offer three ready-to-use model groups: Predictive Maintenance, Predictive Quality, and Adaptive Processes models. These models can be used directly, and we can also tailor them for specific cases if needed. Additionally, we can develop other model groups or models according to your needs, or you can bring your own model and deploy it on our system. (AI Services)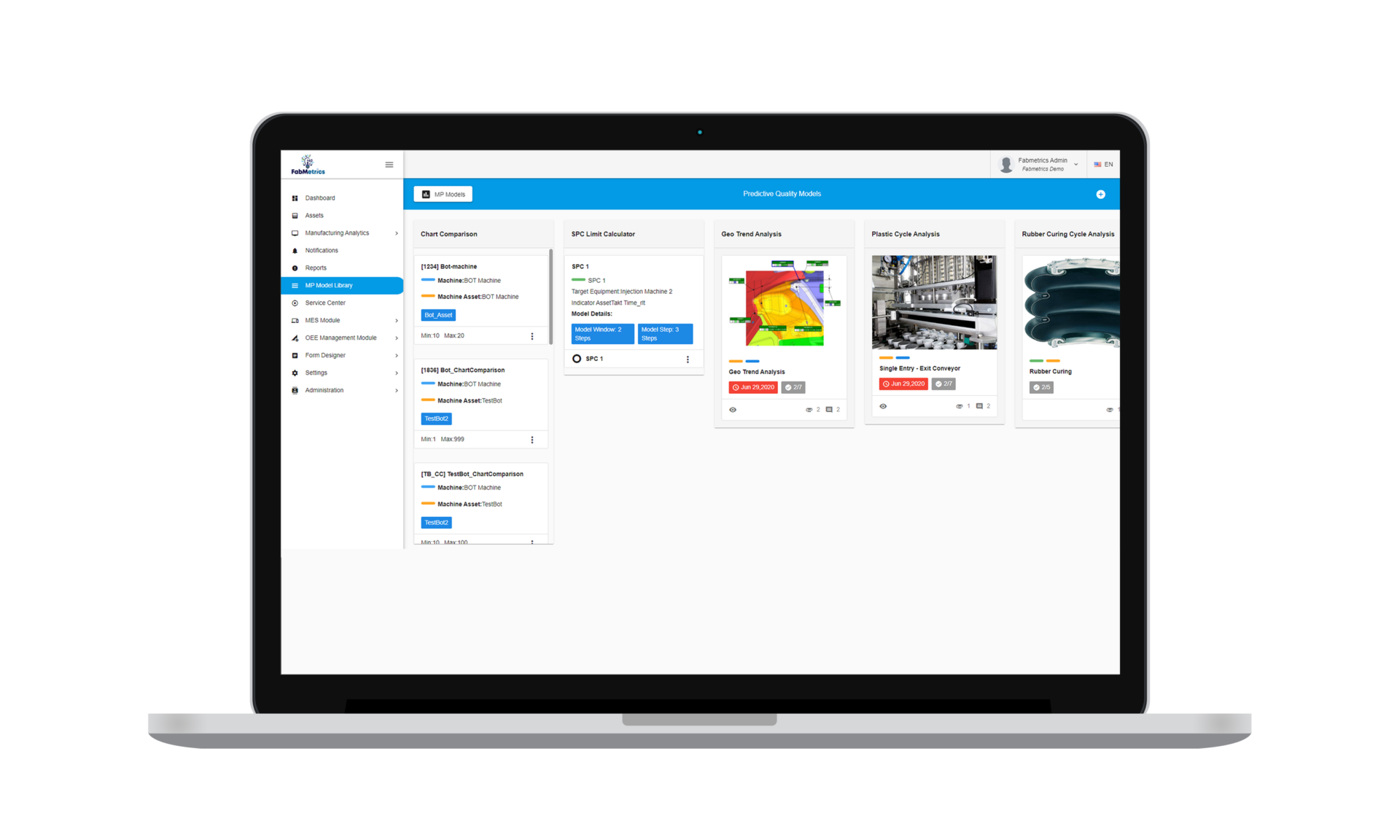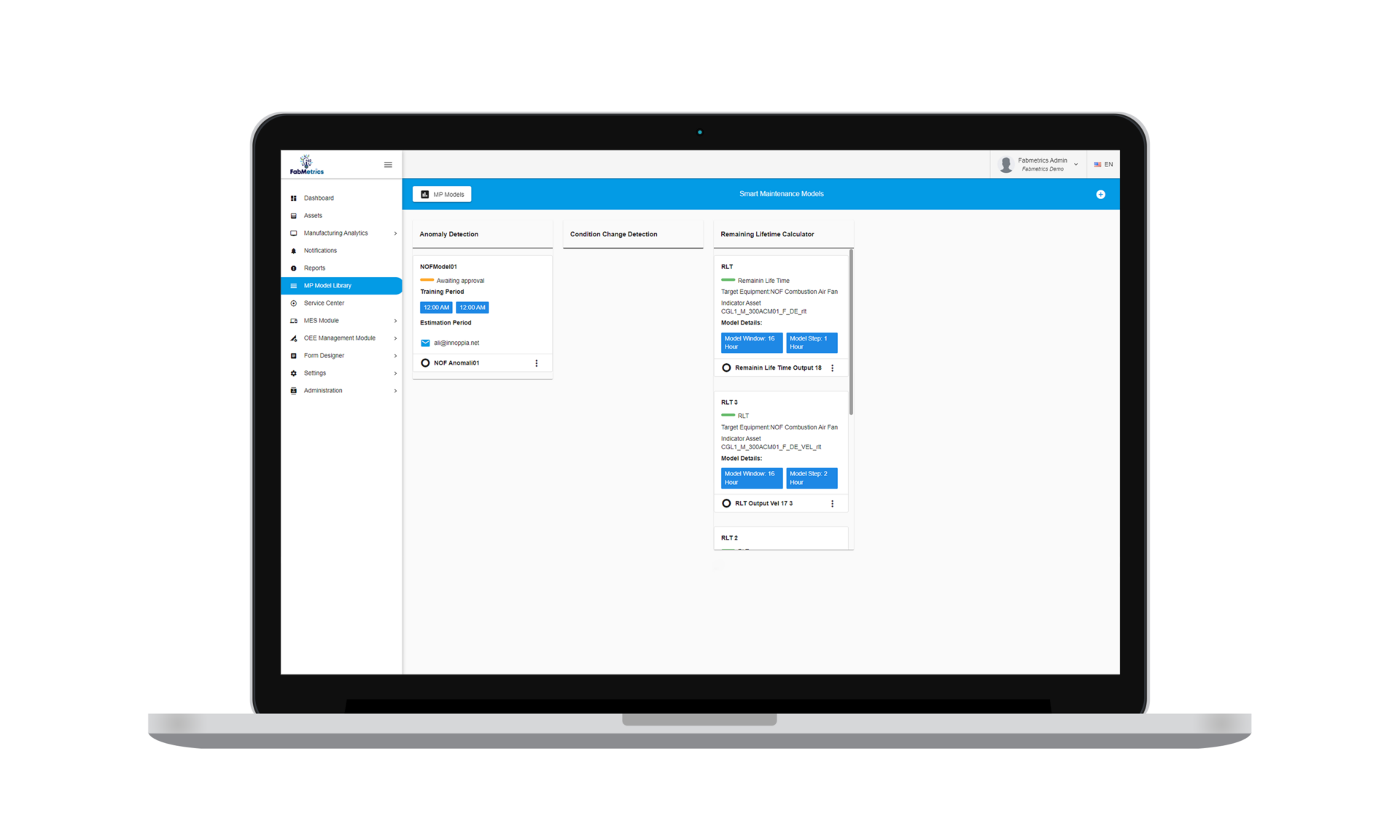 With our platform's predictive modeling and advanced analytics capabilities, you can anticipate potential issues and take proactive measures to prevent downtime and minimize the risk of production failures. Our system offers advanced analytics and reporting capabilities that help managers and stakeholders make informed decisions about how to improve production processes. You can identify areas for improvement in equipment utilization and suggest changes to production processes, enabling you to make informed decisions and stay ahead of the competition.
Overall, FabMetrics AI provides a powerful tool for companies looking to leverage the power of artificial intelligence to optimize their production processes. With our customized predictive modeling and advanced analytics capabilities, you can make informed decisions and achieve success in today's fast-paced business environment.