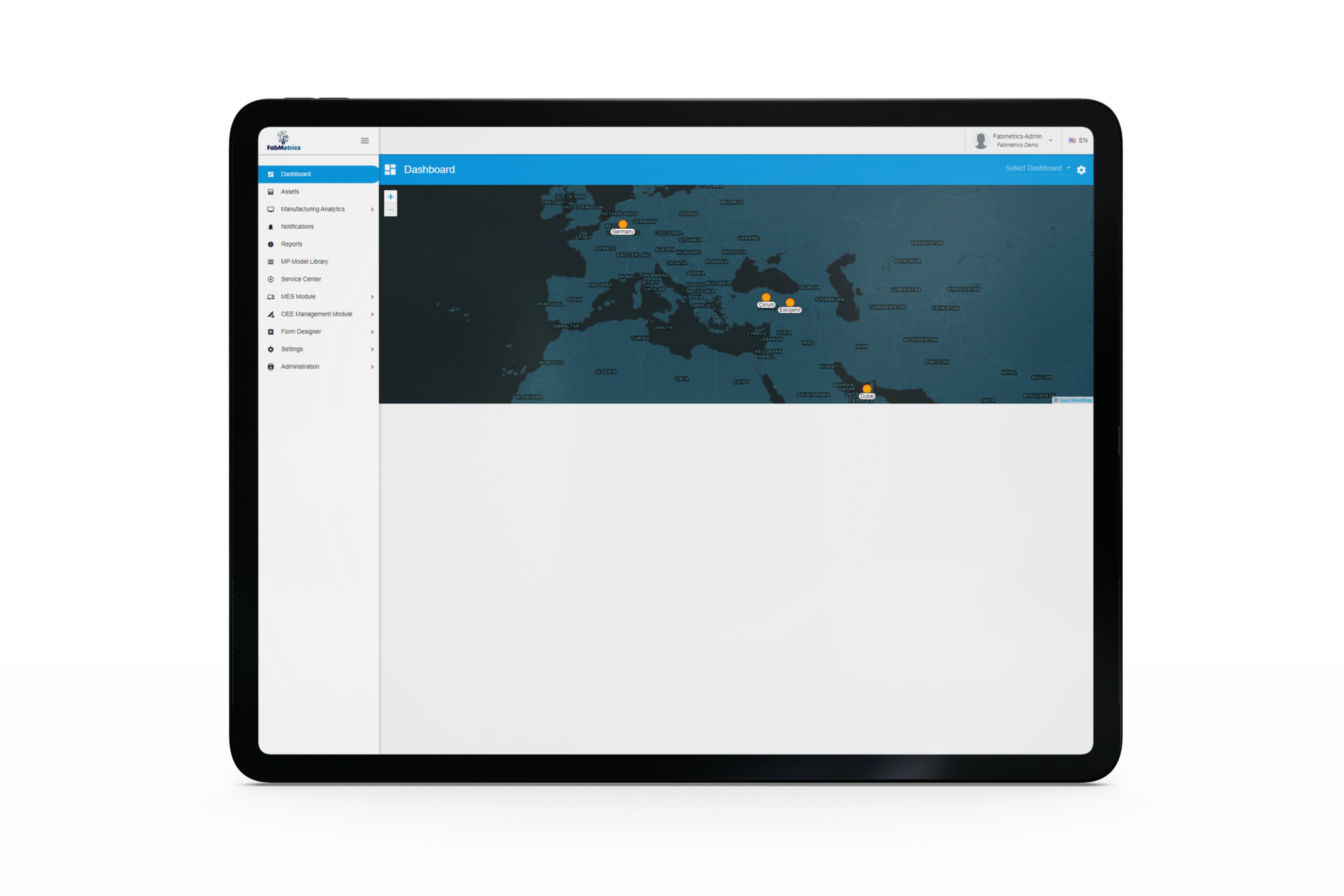 FabMetrics Insight is a game-changer cloud-based solution for middle and senior managers responsible for factory operations. By embracing the potential of digital technology, they can now access a comprehensive view of their factory's performance, including real-time data on OEE (Overall Equipment Effectiveness) and manufacturing efficiency.
With this cloud-based solution, managers can easily monitor their factory's digital footprint from one central location, making it simpler to identify areas for improvement. This can be especially helpful in identifying bottlenecks, inefficiencies, or other issues that may be impeding production.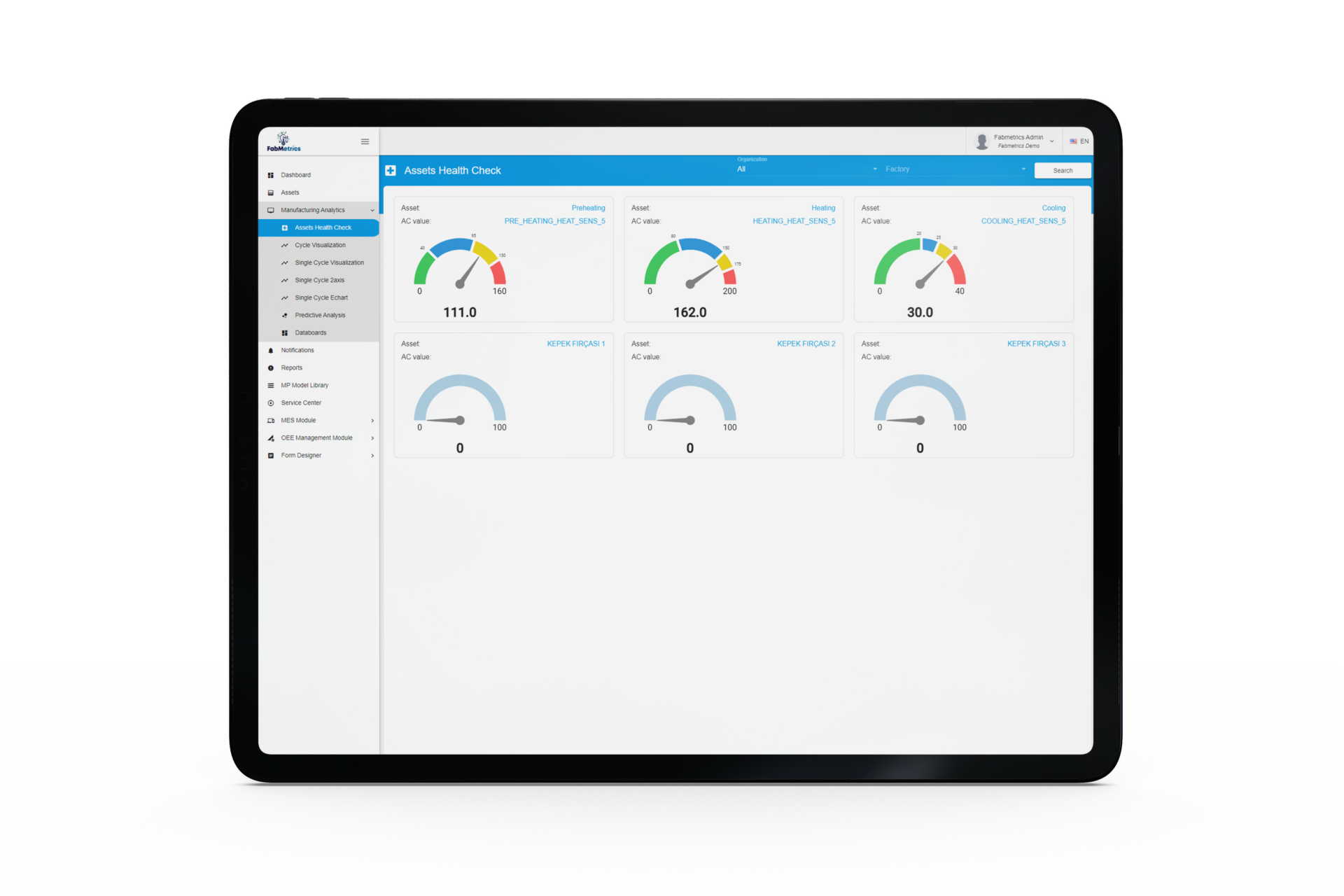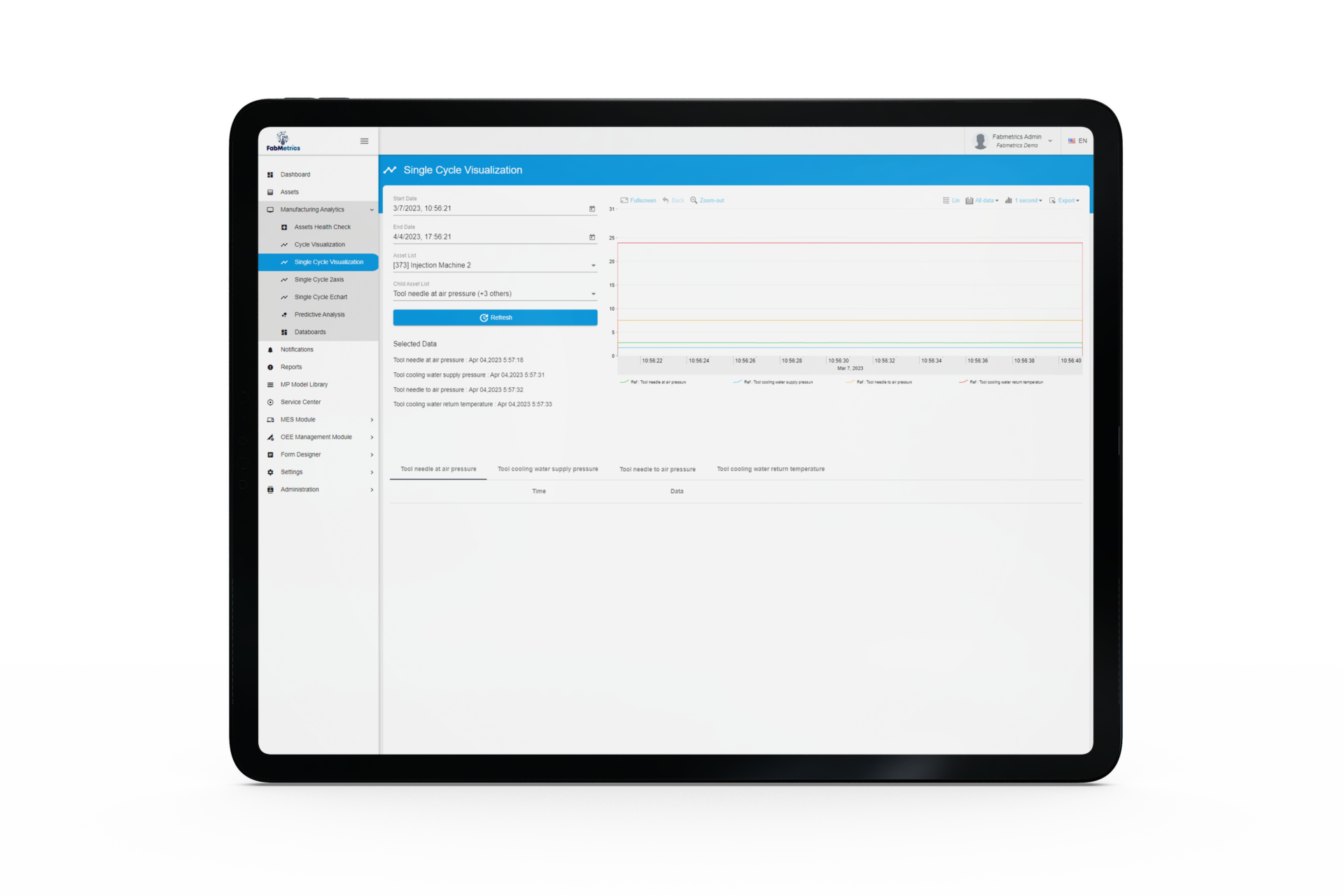 In addition to providing real-time data, our cloud-based solution can also produce detailed reports and analytics that help managers make better-informed decisions on how to optimize factory operations. This may include identifying underperforming machines, as well as specific process improvements that can be made.
Overall, FabMetrics insight provides an innovative and effective way for middle and senior managers to monitor and improve factory performance. By leveraging the potential of digital technology, they can access insights that were previously challenging or impossible to obtain through traditional monitoring methods, leading to greater efficiency, productivity, and profitability.