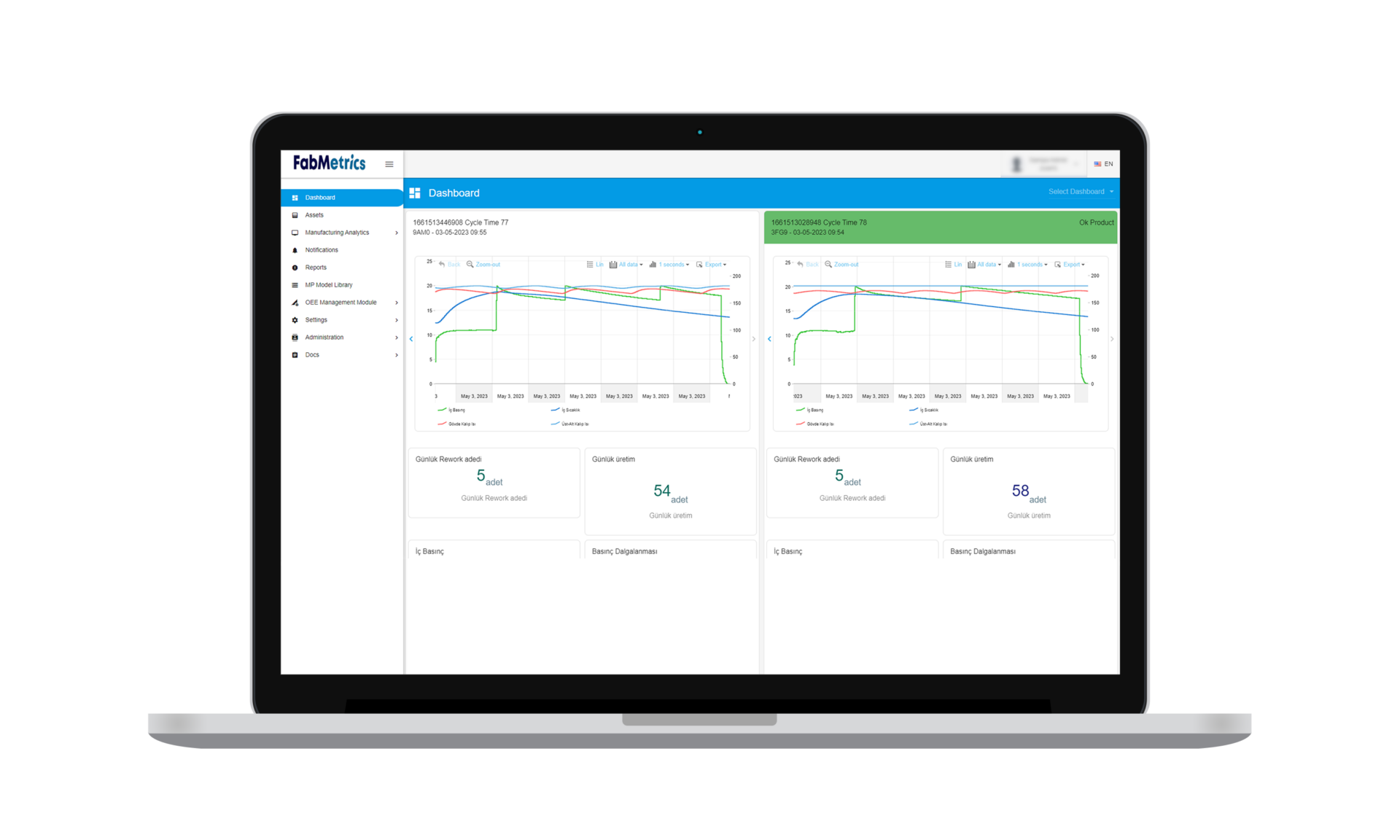 Welcome to FabMetrics, the ultimate power tool dedicated to revolutionizing your manufacturing processes and transforming your factories into cutting-edge Industry 4.0-ready facilities of the future! With our advanced technology and top-of-the-line features, you can effortlessly gather and analyze real-time data from connected sensors, gaining crystal-clear visibility into your production lines and machines. Discover areas for improvement that you never knew existed and unlock the full potential of your production lines.
Our AI-equipped solution provides continuous surveillance of your production lines using machine learning models. By enhancing product quality, stamping out downtime, and upgrading performance to the max, our unbeatable AI models allow you to cut costs, streamline operations, and bring efficiency to new heights. With FabMetrics, you'll be able to push your factories to the forefront of the digital revolution and outperform your rivals.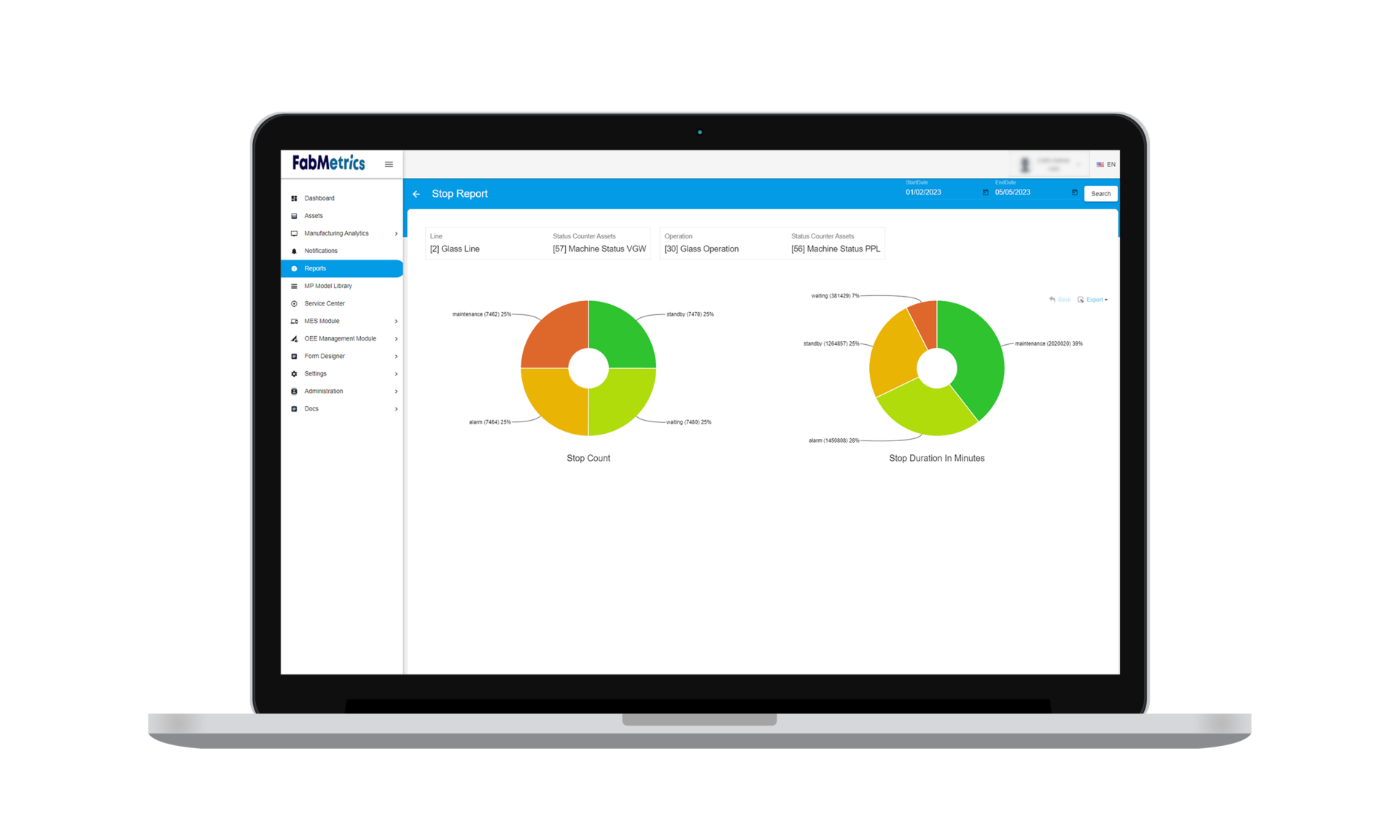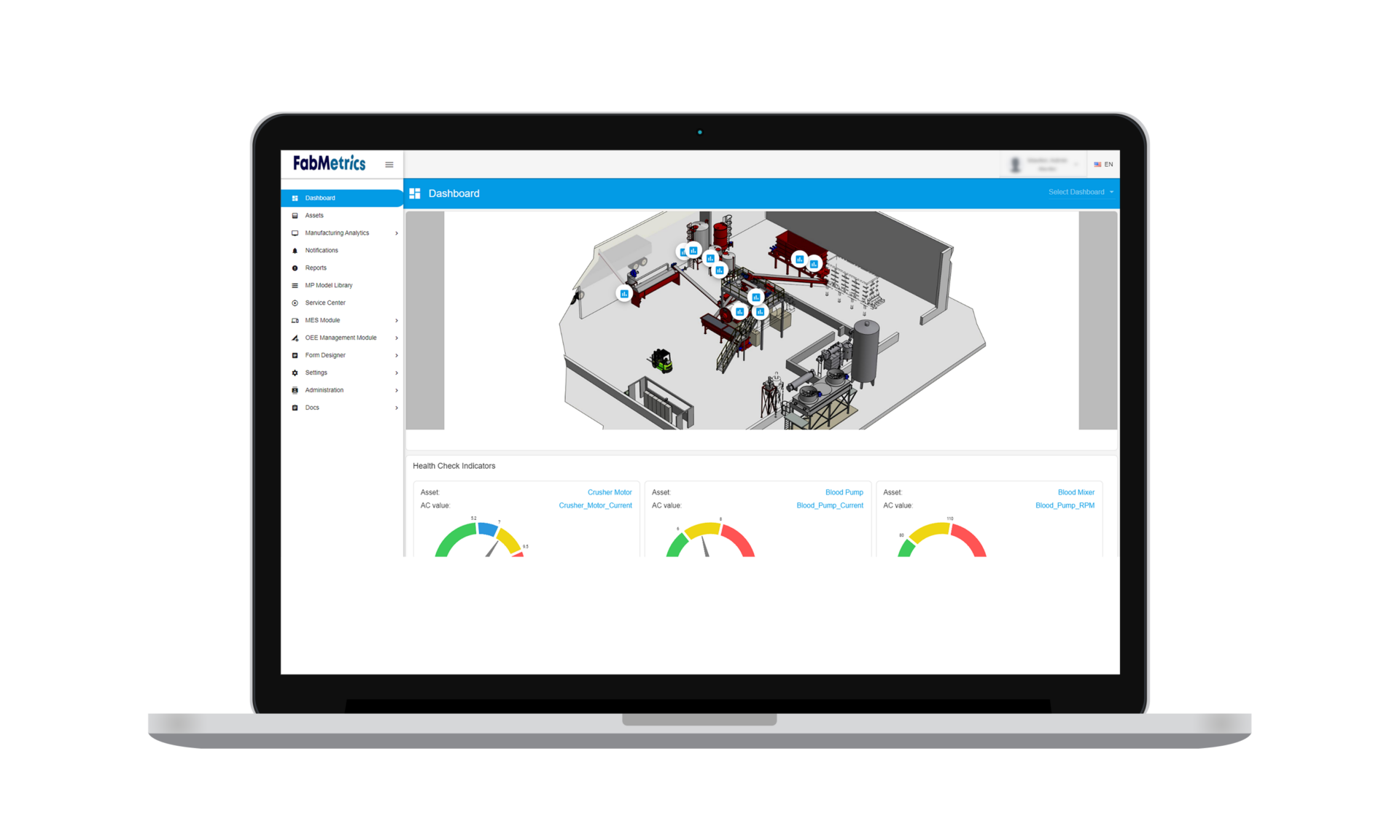 Our intuitive interface is easy to navigate, providing you with easy access to the data you need to make smarter, data-driven decisions about how to optimize your operations and achieve peak performance. As a cloud-based SaaS, FabMetrics is accessible and flexible with no hosting investments.
FabMetrics unlocks the full potential of production lines by delivering systems that collect data sets from production floors and convert them into business value. Our flexible framework enables solutions for any type of production line or machine. Our four-step process helps projects get underway: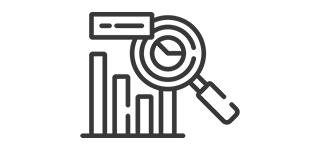 Analyse the factory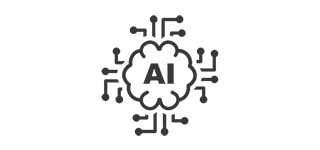 Connect to/locate sensors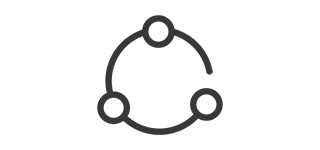 Configure the FabMetrics gateway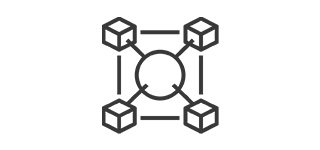 Provide access to real-time reports
FabMetrics makes IIoT accessible for any size of manufacturer thanks to the power and efficiency of cloud computing. With FabMetrics, companies can easily address the issue of underutilizing valuable data from machines and sensors. Don't wait any longer, revolutionize your manufacturing processes today with FabMetrics!