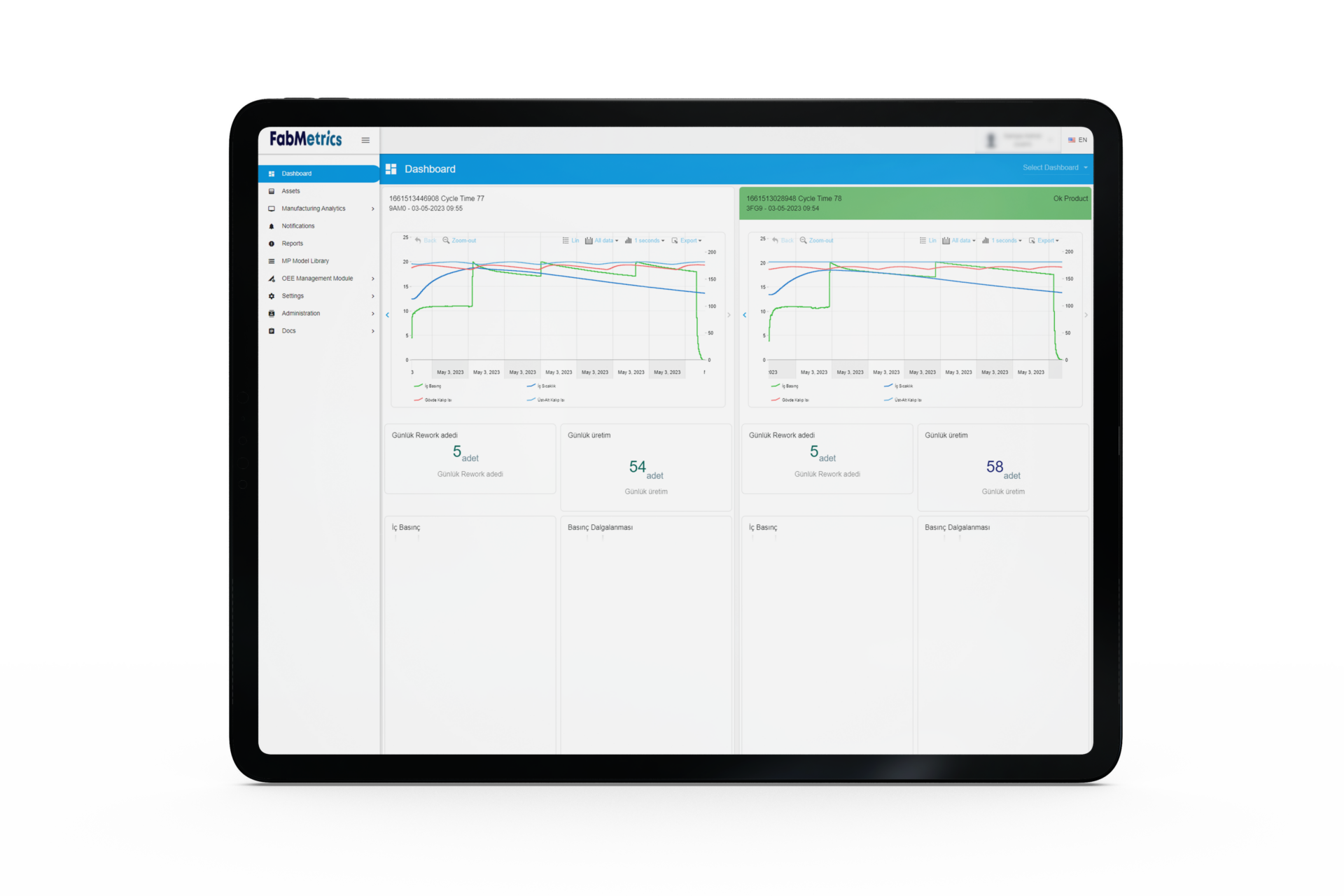 Engineers and manufacturing managers have tough job. They face multiple challenges when it comes to optimizing production and improving efficiency. That's where FabMetrics comes in. We specialize in helping equipment manufacturing companies and factories unlock the full potential of their IIoT data, and we do it with enthusiasm and expertise.
Our team has extensive experience in working with manufacturing processes, and we've developed cutting-edge tools and techniques that extract maximum value from your IIoT data. We know that visualization is key when it comes to making informed decisions that are grounded in data-driven insights. That's why we make sure to present your data in a clear and concise manner that highlights trends, patterns, and anomalies.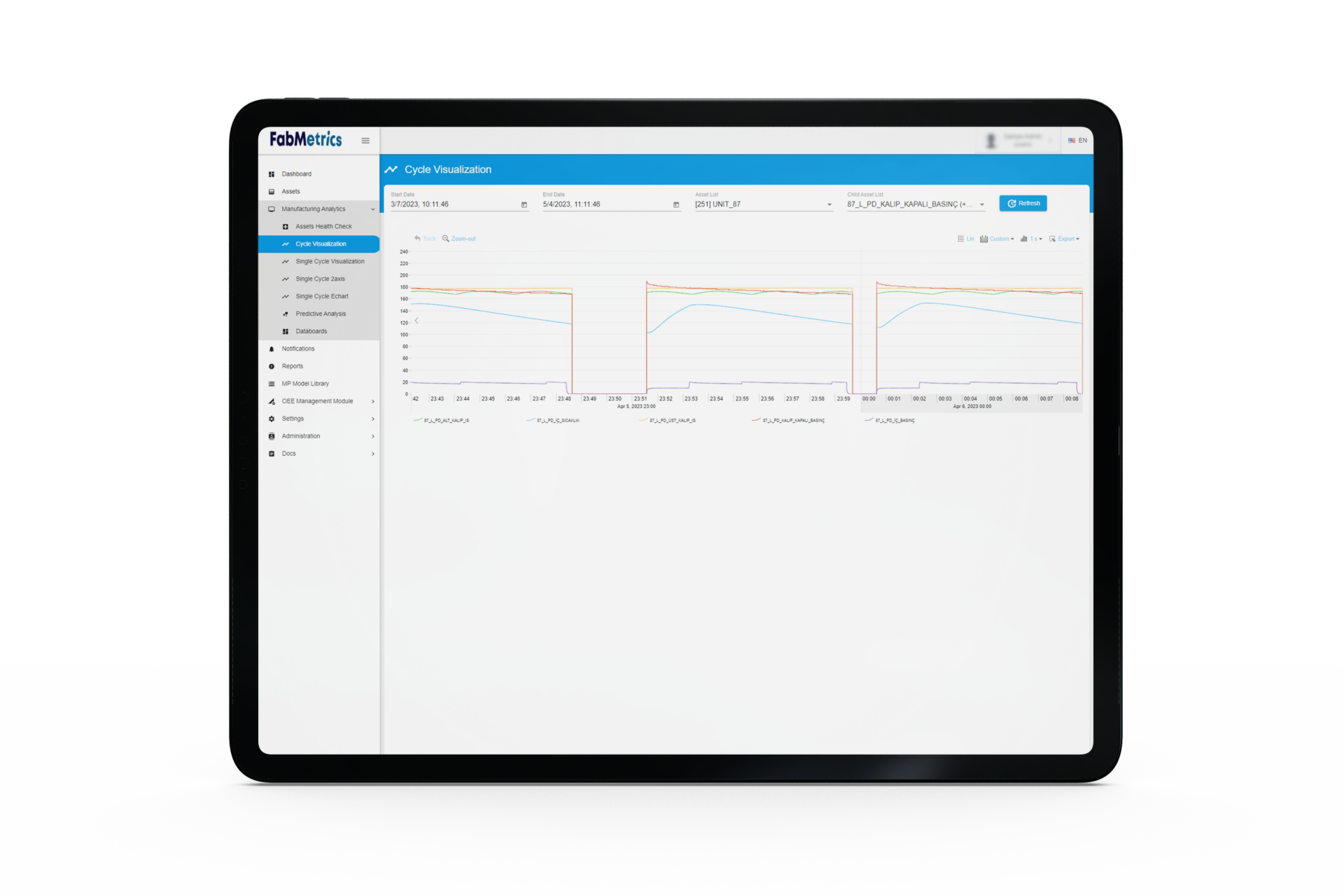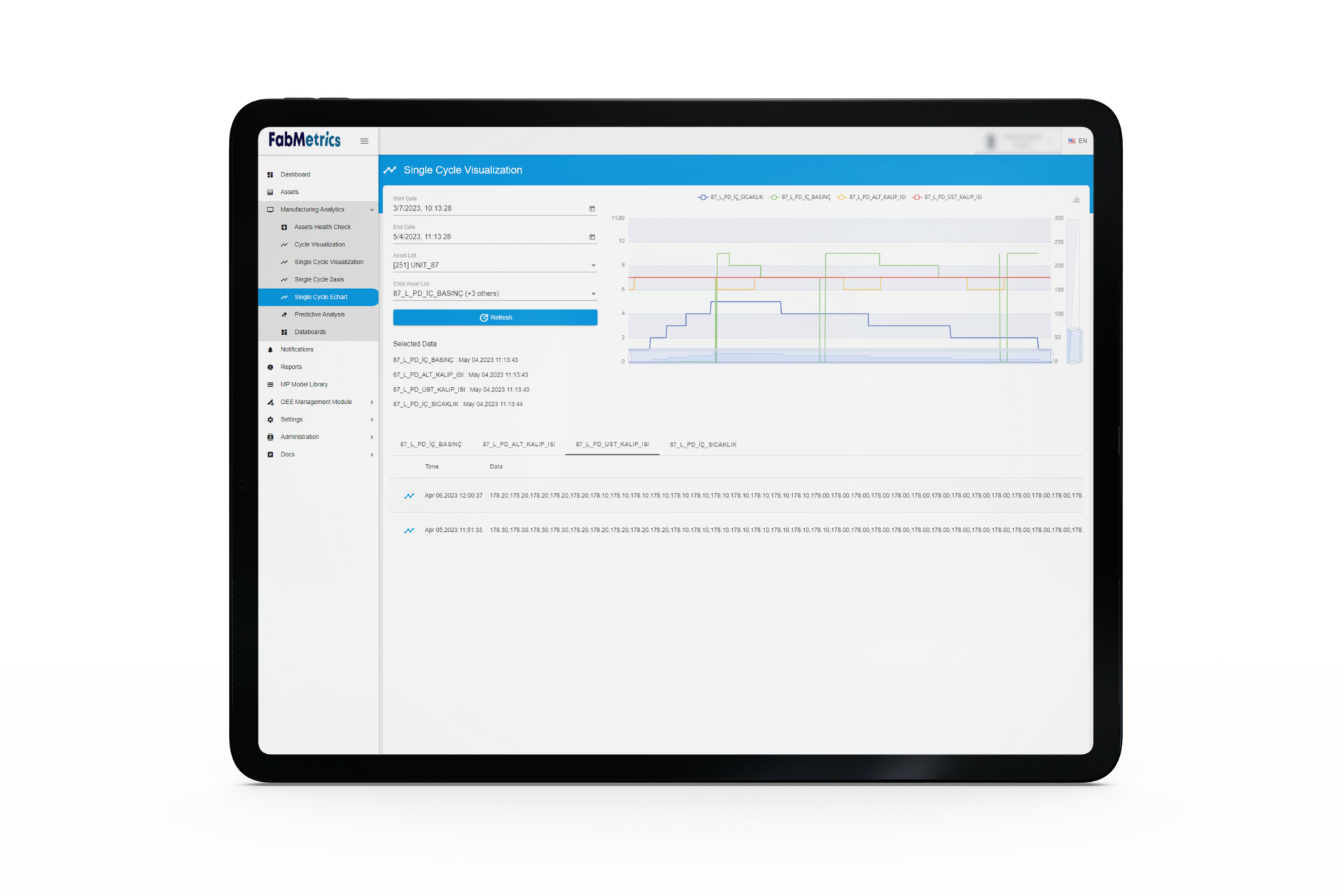 We understand the unique challenges that factories and machine builders face, and we know how to identify the key data points that can help you optimize your production processes and increase your efficiency. Our tools and techniques enable us to quickly and easily analyze large volumes of data, and we present our findings in a way that is easy to understand and actionable.
Whether you're looking to reduce waste, increase throughput, or improve quality, we're here to help. Our team is passionate about leveraging the power of data analytics to provide you with the insights and information you need to make informed decisions and drive continuous improvement in your manufacturing processes. Choose FabMetrics to take your manufacturing to the next level!