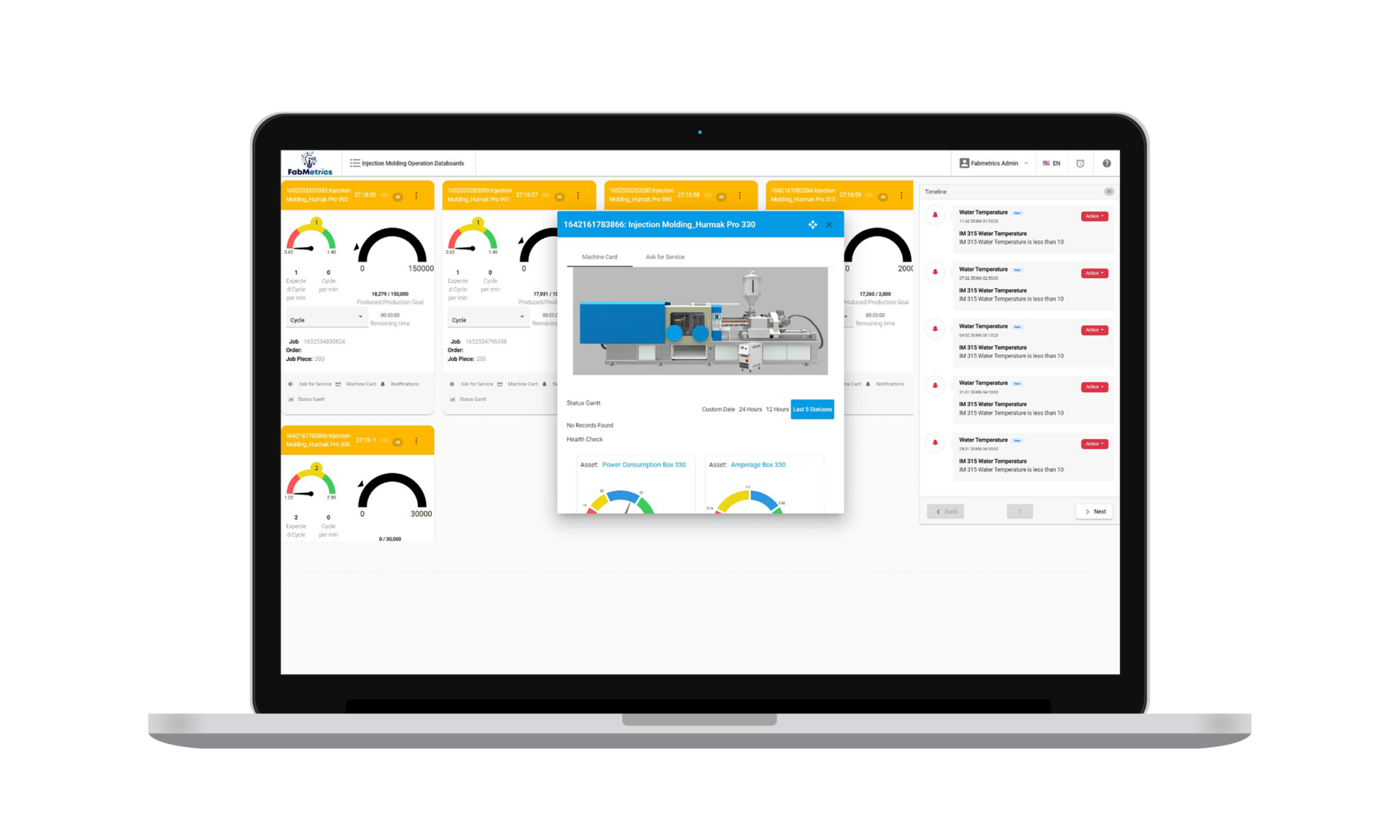 Manufacturing Execution System (MES) is an innovative operating system that seamlessly integrates all your business systems with the production floors. With MES, you can easily monitor your entire manufacturing process.
FabMetrics MES provides data accessibility over the network and facilitates the efficient organization and transfer of work orders and operator inputs to the production units through customizable, user-friendly operator screens. It offers a range of additional benefits, including reduced inventory, a paperless shop floor, quality control, increased visibility, enhanced uptime, and improved production tracking. It ensures that all systems in the production area work with interconnected, integrated, and intelligent hardware.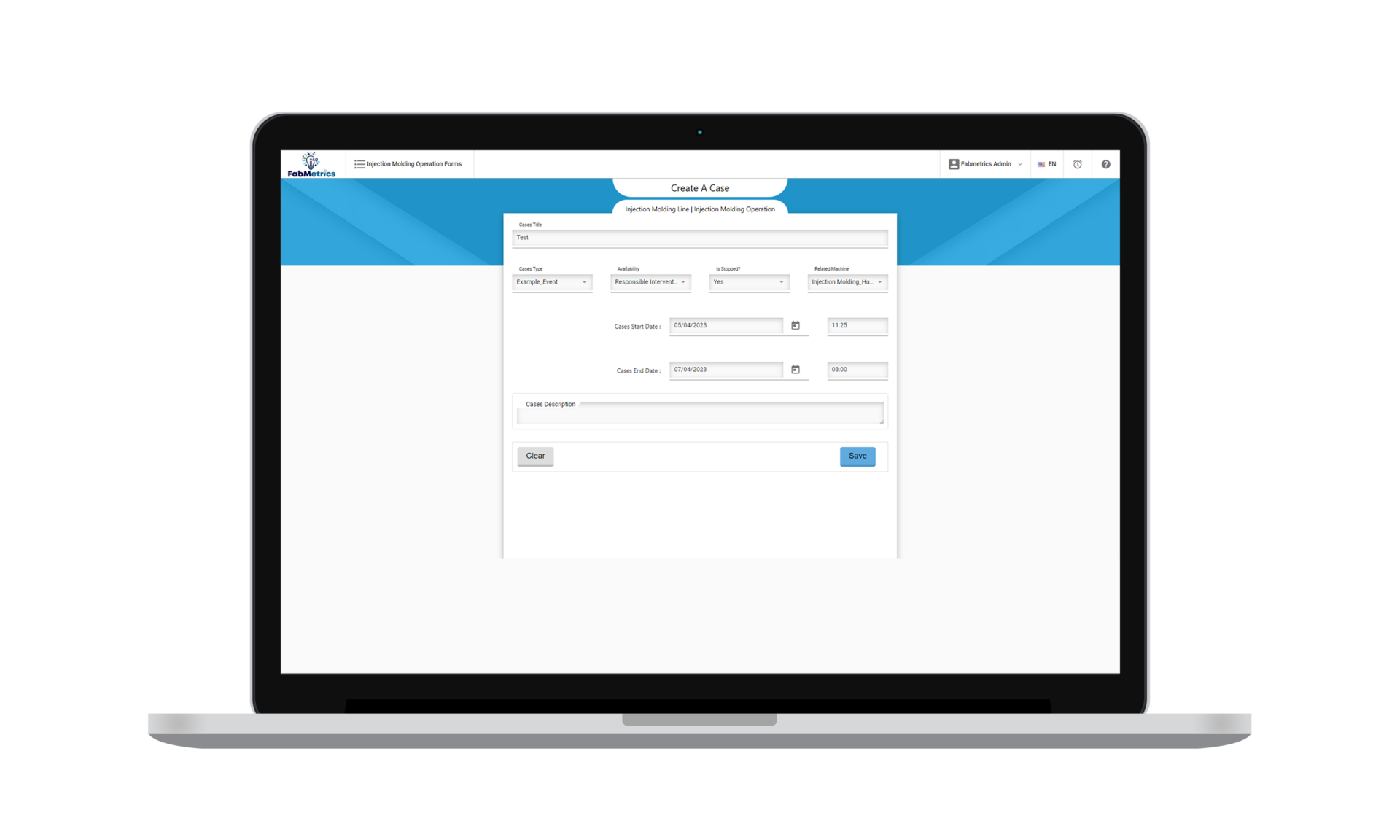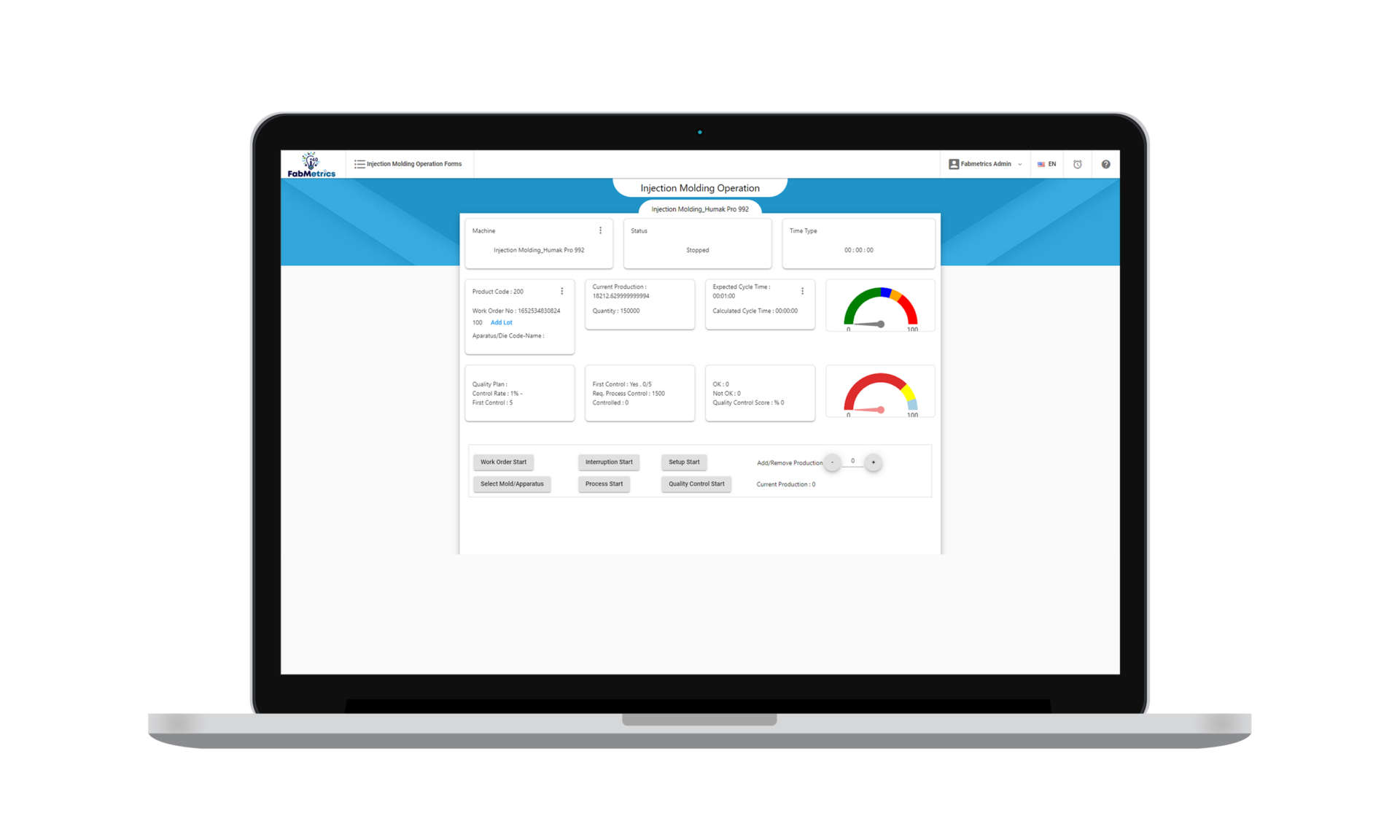 We empower you to collect instant and simultaneous data from the production site, organize and store it in a central database, request machine service, view machine cards, notifications, status, and job orders, all in single point. FabMetrics MES improves communication and enhances the flow of information between manufacturing operators, team leaders, and external technicians in case of production problems. Our solution is a reliable and powerful system that offers a wide range of benefits to your business, enabling you to optimize your manufacturing process, enhance productivity, and stay competitive in today's fast-paced business environment.
FabMetrics MES can be customized according to your specific process needs thanks to low code platform. It allows you to easily add new parameters, such as defects, mechanical quality checks, error logs, and new work orders and events or create new operational forms. Our customizable Andon system, which is an integral part of MES, proactively alerts operators about any issues that may arise during operation. Our Andon differentiates with its interactive functions. You can easily use it on touch screens to increase team communication. This enables the team to swiftly gather, conduct real-time root cause analysis, and promptly implement solutions. Production efficiency can be monitored through machine and operator control systems, enabling continuous evaluation of factory and machine performance. The continuous visibility of machine and operator data makes it possible to track loss and gain in production. Contact us to learn how we can implement MES for your process!